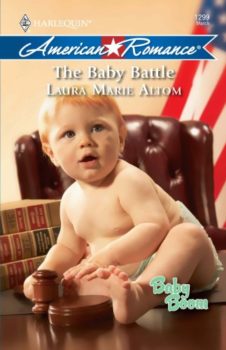 Baby Boom Book # 2
March 1, 2010
Harlequin American Romance #1299 e-Book

The Baby Battle
Successful oilman Tag O'Malley is shocked—and overjoyed—when he hears the news. He's a father! But the child comes with strings attached…namely, the baby's mother. A complete stranger!
Olivia Marshall was planning to raise her baby on her own. Now, thanks to a mistake at the lab, she's about to meet her child's father. What else can a desperate single mom do but run? Yet she can't hide forever, and now the handsome, take-charge widower insists on getting to know mother and child…by having them move in with him.
That's when the battle really begins to heat up!