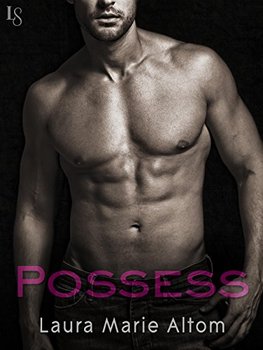 A Shamed Novel Book # 2
December 23, 2014
e-Book

Possess
If you love J. S. Scott and Helen Cooper, don't miss Laura Marie Altom's Shamed series! Ella Patton and Liam Stone return in Possess, the breathtaking conclusion to the steamy, contentious love affair that began in Control.
Will you marry me? Those four little words should be a dream come true. But for Ella Patton, they're the start of a waking nightmare. For despite the insatiable desire she feels for Liam Stone, marriage is out of the question—not that she doesn't want to . . . but because she can't. Liam has taught her that love doesn't need a document to secure commitment. Marriage is more than a piece of paper, so why can't he be happy the way things are?
Liam has hit a brick wall. His fortune can't buy Ella's freedom, though that won't stop him from having her. Liam didn't become a billionaire by not pursuing what he wanted. Together they face the demons from her past, but above all they have one force greater than money and influence on their side: love. Will that be enough for them to overcome the obstacles and possess the life they both long for as husband and wife?
Includes a special message from the editor, as well as an excerpt from another Loveswept title.