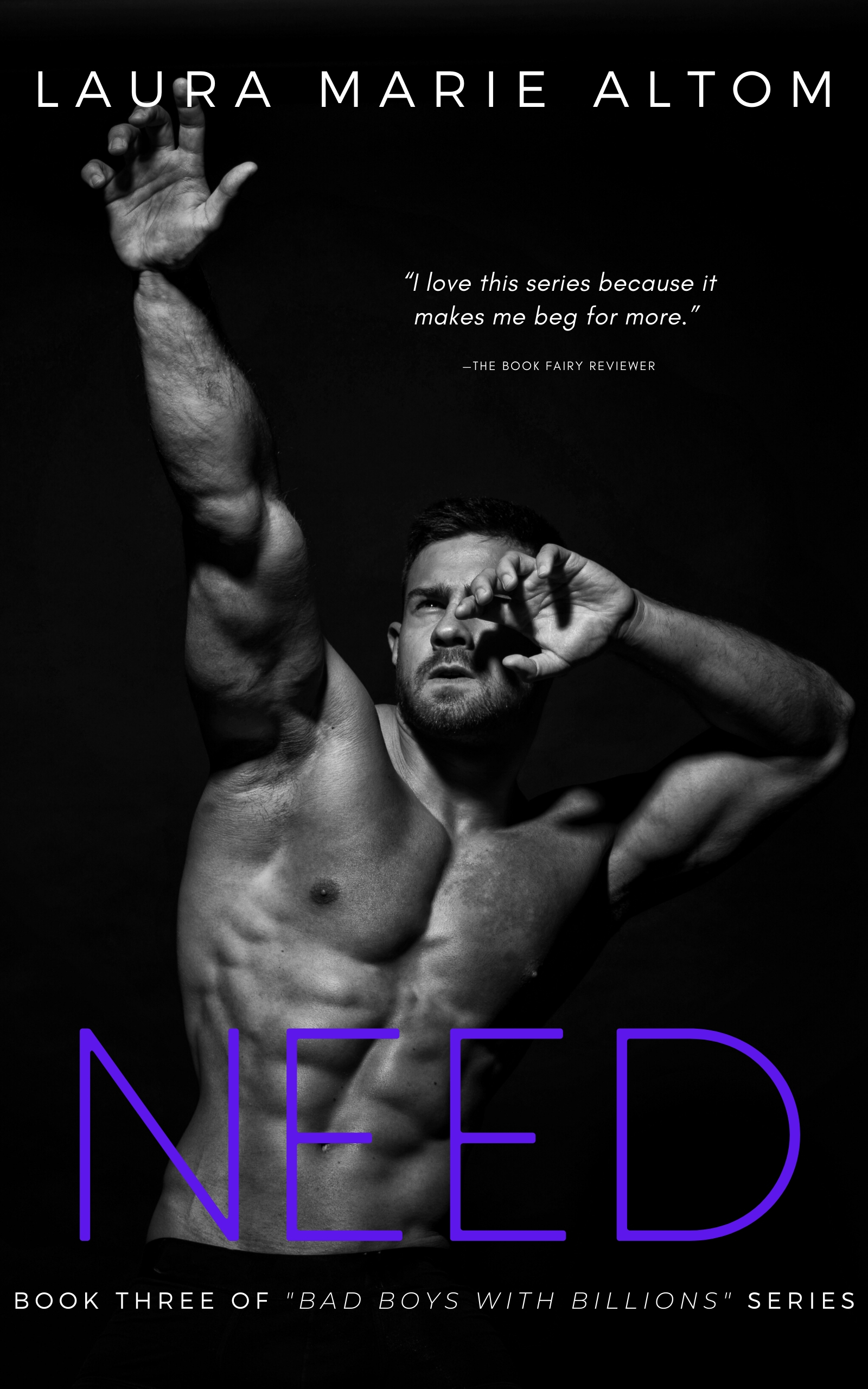 Bad Boy Billionaires Book # 3
May 14, 2020
e-Book

Need
Laura Marie Altom's heart-wrenching new Bad Boys with Billions novel features two broken-hearted lovers who fall for each other—one dangerous, sizzling encounter at a time.
When the woman he loves marries billionaire Liam Stone, Nathan Black swears off dating, constantly being broke, and playing by the rules. His new gig's not exactly legal, but the cash will help him build a solid future. Then there's Carol Moore, Liam's personal assistant. She and Nathan always seem to get paired up at Stone family functions—and always seem to fall into bed together afterward . . . or even during. She's the perfect rebound. So why does Nathan want more?
After Carol's dreamy boss gets hitched, crushing any chance of them getting back together, she finds herself hooking up with the bride's best friend. Nathan is hot, adventurous, and makes her feel even better than chocolate. But when one of their sexy games reveals the presence of a relentless stalker, Carol discovers that Nathan has a dangerous secret. And before long Carol is forced to choose between her safe old life and the bad boy who makes her feel like the woman she's meant to be.
**WARNING: This book contains strong language, violence, and explicit adult sexual scenes.**