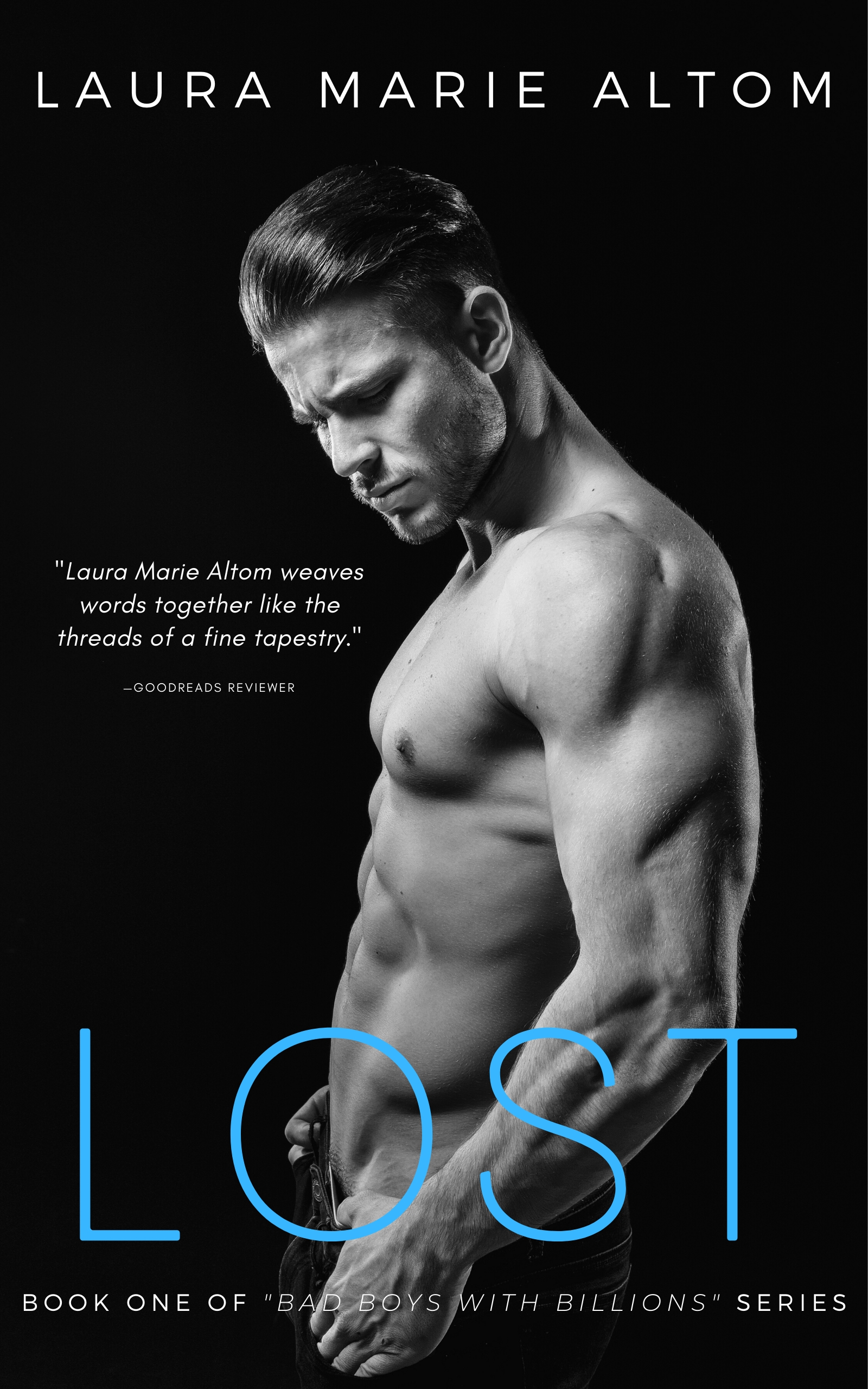 Bad Boy Billionaires Book # 1
May 14, 2020
e-Book

Lost
Laura Marie Altom's heart-stirring new romance will have you believing in the power of love—and passion—to heal even the most wounded souls.
Never again.
Fleeing her hometown to escape an abusive marriage, Ella Patton swears she has surrendered to a man for the last time. But while living under a new name, she meets a kind, handsome stranger who seems different—and will be moving on soon, making Ella reckless enough to break her rules. With a kiss, the stranger opens the door to desires Ella believed she would never know. Then he makes an unexpected proposal.
A dot-com billionaire from humble beginnings, Liam Stone is a man whose past has made him compassionate yet guarded—much like the beautiful, secretive woman he stumbles upon in a remote Southern town. Though he intends only a dalliance, when the time comes to return home to San Francisco, Liam cannot bear the thought of leaving her behind. But when he tries to entice her to join him, he finds the tables turning dizzyingly fast. Suddenly a little seduction becomes a huge battle for one thing—saving a woman who's admittedly lost.
**WARNING: This book contains violence, strong language, and explicit adult sexual scenes. Discussion of past spousal abuse. There is a slight cliffhanger ending that is immediately resolved in the next book.**