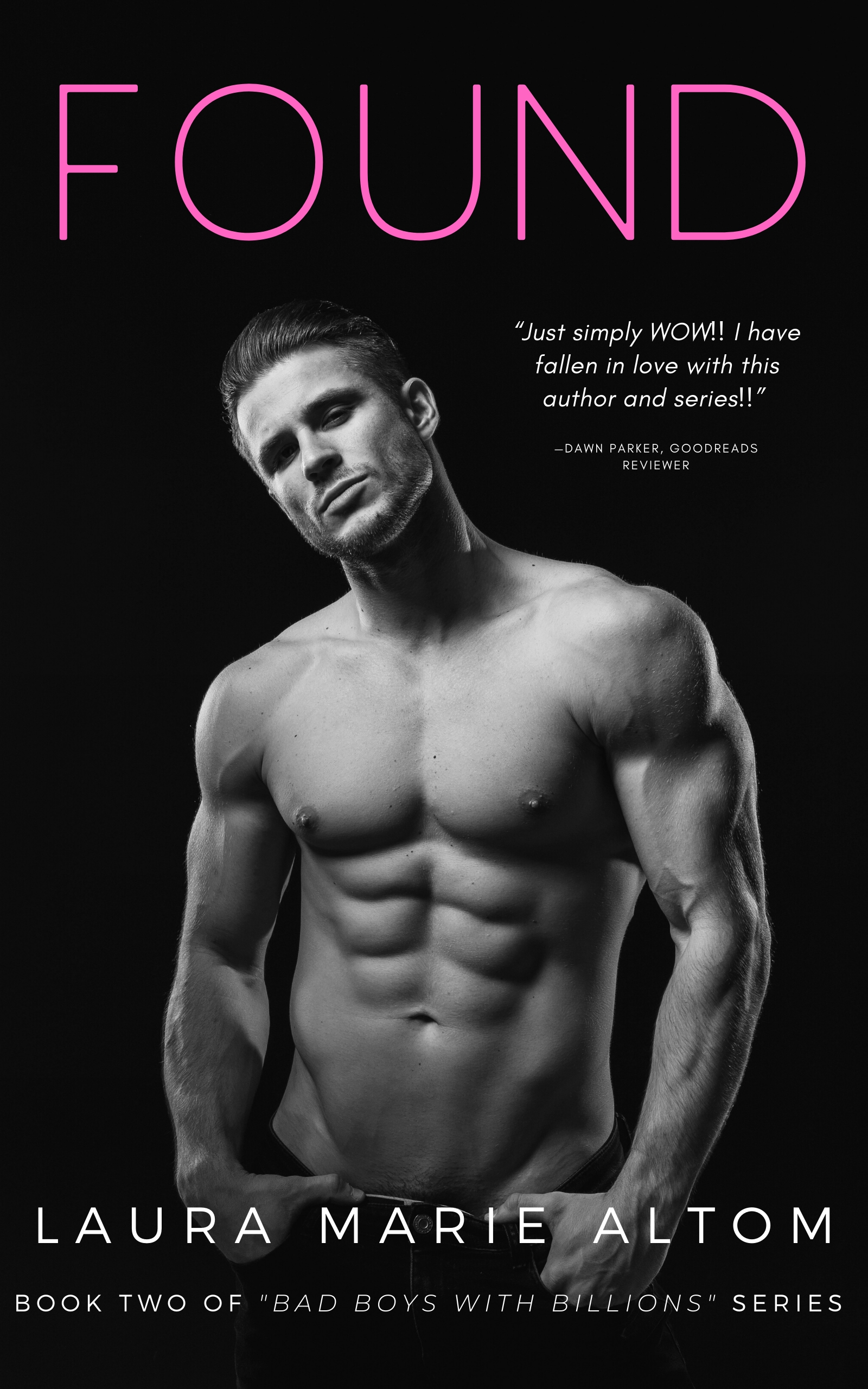 Bad Boy Billionaires Book # 2
May 14, 2020
e-Book

Found
Ella Patton and Liam Stone return in the breathtaking conclusion to the steamy, contentious love affair that began in Lost.
Will you marry me? Those four little words should be a dream come true. But for Ella Patton, they're the start of a waking nightmare. For despite the insatiable desire she feels for Liam Stone, marriage is out of the question—divorcing her abusive husband, Blaine, would be too dangerous to even contemplate. Besides, Ella couldn't ask for anything more than the life she and Liam share: a scalding hot passion that's totally outside the bounds of "I do."
Liam has hit a brick wall. His fortune can't buy Ella's freedom from the oppressive monster the law recognizes as her husband. Blaine will take any opportunity to bring Ella back under his authority, no doubt exacting a terrible revenge as punishment for nearly slipping away. But Liam has a force greater than money and influence on his side: Ella's love. She sparks his most unstoppable determination—and ignites pleasures that no man should be able to possess. He once lost her, but now that she's found, he vows to never let her go.
**WARNING: This book contains violence, strong language, and explicit adult sexual scenes. Discussion of past spousal abuse.**