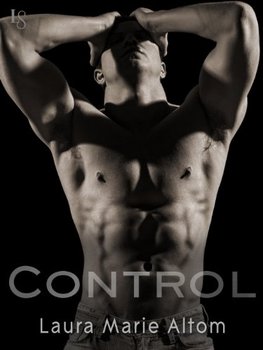 A Shamed Novel Book # 1
September 16, 2014
e-Book

Control
In Laura Marie Altom's billionaire romance, the first novel in the Shamed series—perfect for fans of Sandi Lynn and J. S. Scott—a broken woman discovers release and redemption in the arms of the only man she could ever love.
Never again. Fleeing her hometown to escape an abusive marriage, Ella Patton swears she has  surrendered to a man for the last time. But while living under a new name, she meets a kind, handsome stranger who seems different—and will be moving on soon, making Ella reckless enough to break her rules. With a kiss, the stranger opens the door to desires Ella believed she would never know. Then he makes a shocking proposition.
A dot-com billionaire from humble beginnings, Liam Stone is a man whose past has made him compassionate yet guarded—much like the beautiful, secretive woman he stumbles upon in a remote Southern town. Though he expects nothing more than a fling, when the time comes to return home to San Francisco, Liam cannot stand the thought of ending things so soon, if ever. But when he tries to  tempt her into joining him, he finds the tables turning dizzingly fast. Suddenly a little seduction becomes a huge battle for one thing: control.
Note: Control ends on a cliffhanger. Ella and Liam's story continues in Possess!
Includes a special message from the editor, as well as an excerpt from another Loveswept title.